This function will allow you to import a list of your current stock levels and products into LobbyPMS using a simple Excel file.
To carry this out you must perform the following steps:
1. Download and open the Stock.xlsx file from the bottom of this tutorial page.
2. Enter your stock information into the excel sheet template. You should take the following into account:
The orange columns are mandatory fields. You must enter the quantities of each product/stock you have in each of your inventory locations (if you have more than one).
When naming your stock in the "Product" column, this name must match that of products you have already created in the LobbyPMS system.

You can see below how to enter the data into this excel template: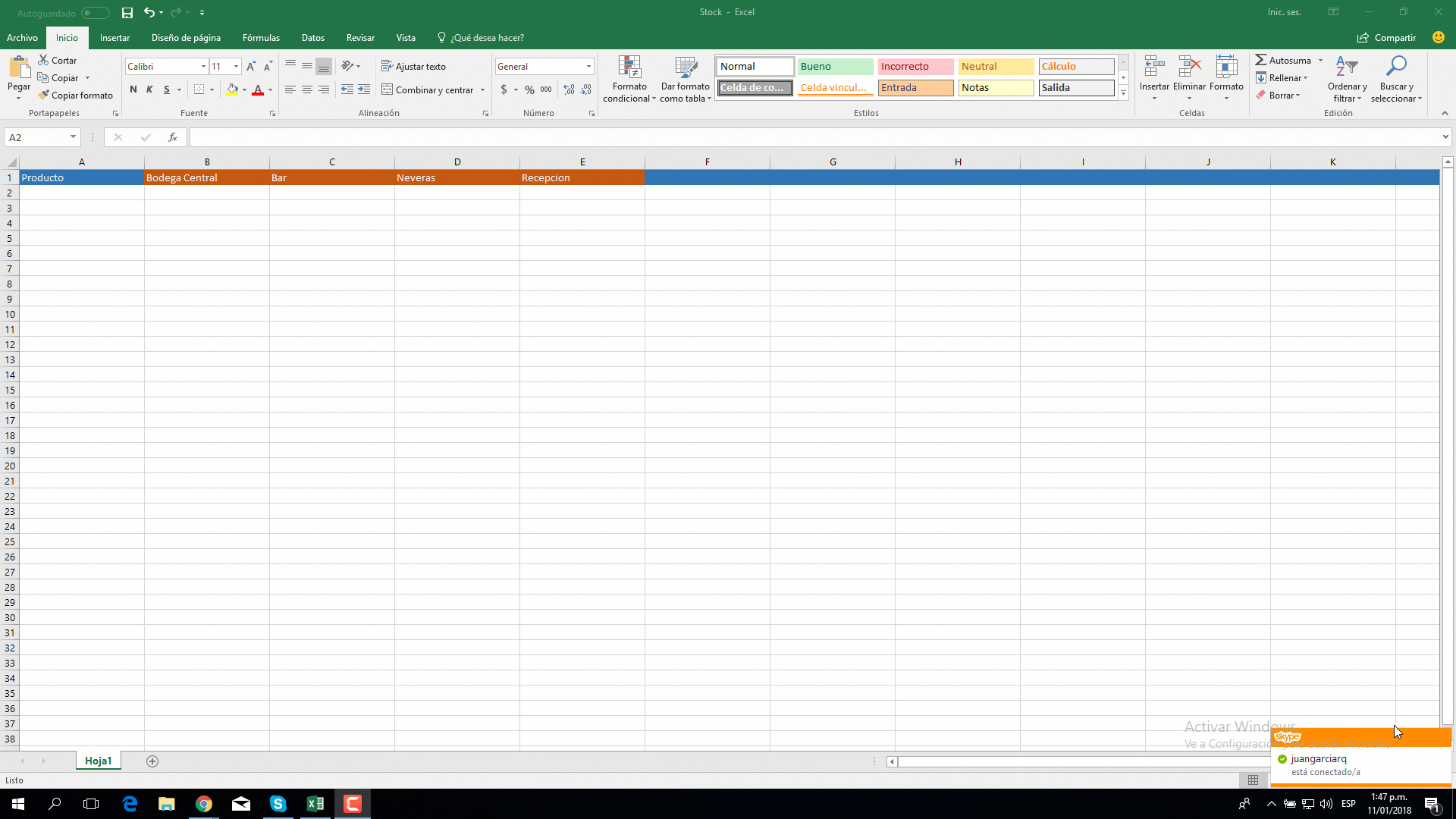 The following images will show how to import this file into the system: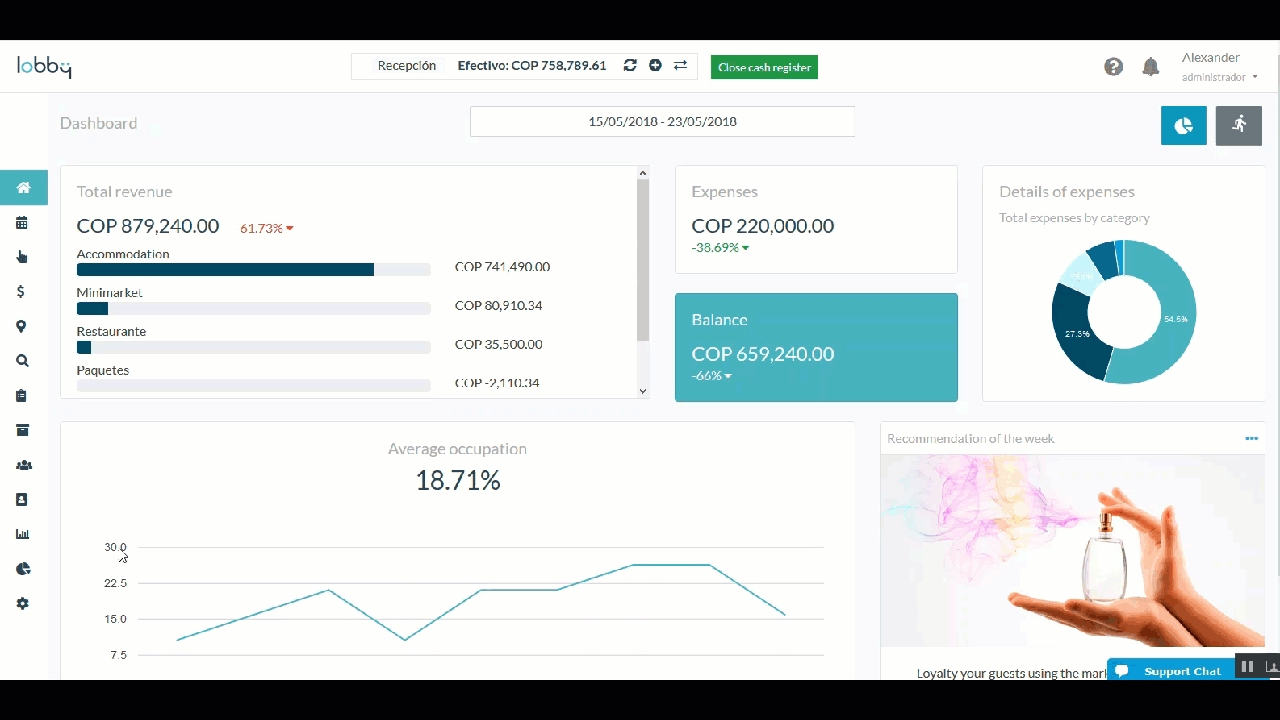 Important notes:
The system will ignore products that do not have the required fields filled out.
All columns that contain data from the platform must match.